I want to thank Billy Knight, and Mike Woodson for giving me the gift of playing for Atlanta for three years. I am beyond grateful. I had fun and I learned.
I built life-long relationships with so many people, including my teammates and the office, cleaning and security staff; I was motivated and encouraged by our supportive fans.
I am currently happy and grateful to be involved with the Hawks' alumni organization.
Being a professional athlete is about playing basketball, putting up numbers and developing lifetime relationships. I have a responsibility now to make a favorable impact on the world.
Video clip - Chris Paul was leading the New Orleans/Oklahoma City Hornets and dominating the Atlanta Hawks, until Salim Stoudamire caught fire in the 4th quarter.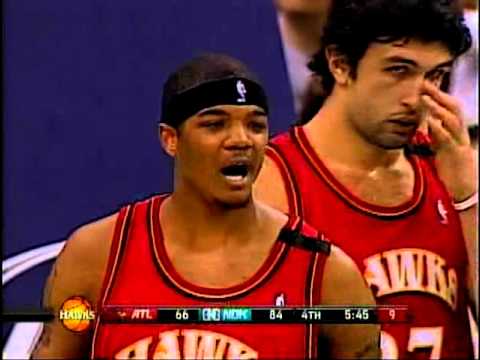 Share this: